7 Simple, Budget Friendly, and Effective Curb Appeal Tips and Tricks
Posted by Zachary Baker on Friday, August 19, 2022 at 12:41 PM
By Zachary Baker / August 19, 2022
Comment
When staging any one of our listings, the first thing I look at is the front exterior of the home and what can be done to improve the overall curb appeal. After all, when a potential buyer is searching for their next home online, 9 times out of 10, the front exterior is the first picture they will see. Additionally, when potential buyers are driving through neighborhoods browsing for their next home, the front exterior is their first impressionof your home so, why not make it bold? Even if you're not in the market to sell though, there is something to be said about a homeowner or renter who takes pride in their home, an almost immediate impression made by the curb appeal. Below are the 7 simple, budget friendly, and most effective tips and tricks I recommend to anyone looking to amplify their curb appeal!
REFRESH YOUR MULCH...
Replace your existing mulch with fresh mulch to instantly brighten and revamp your landscaping. Tip: Mulch is offered in a variety of colors and styles. When determining which to use, look at elements such as brick, facia, and even window trim. What color is the "accent color"? Selecting a mulch that is within the same palate bring out and highlight that color. Not sure which to choose? Go with black! Black mulch is my go-to for most homes as it creates a bold yet crisp, and clean look when paired with most exterior paint colors and landscaping.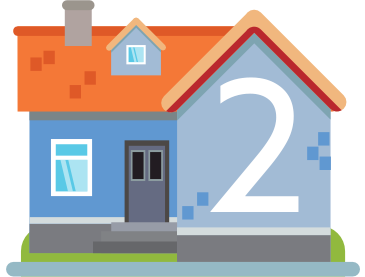 OR OPT FOR STONES INSTEAD
Though mulch is without a doubt a classic, it's not the only option available to create a finished look to just your exterior. One of my favorite alternative to mulch is stone. Like mulch, stone is offered in a wide variety of colors and styles and creates a bold statement with a more custom look.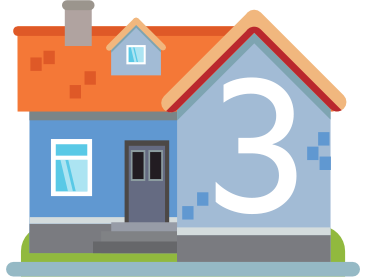 SHOWCASE YOUR HOUSE NUMBER
Make a splash with this small yet aesthetically eye-catching detail while making life much easier for the Amazon delivery driver! With such a wide variety of selections constructed in different materials and colors, choosing the right set of house numbers to match the style of your home is can be a fun and easy upgrade. My personal favorite? CB2's Aurele 6" Black Marble House Numbers.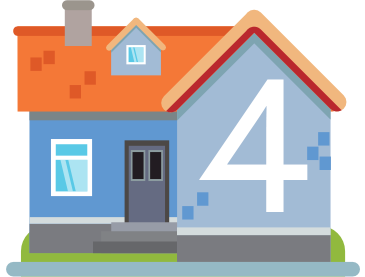 ADD SOME PLANTS IN PLANTERS
Let's talk planters! If you're like me, traditional gardening can prove to be a daunting task. A green thumb was not something I was gifted with and I'm a-okay with that. The beauty that greenery can add to the exterior of a home though, is something I appreciate very much. Whether you you posses a green thumb or not, planters are perfect for just about any landscaping. Thoughtfully selected greenery planted in well-placed planters are a quick and easy way to spruce up the exterior of your home. Whether you utilize planters as an accent to your traditional gardening or as a entire substitute, planters are a sure fire way to add some flare to the exterior of your home. Tips: For more modern homes, look for planters with clean lines and curves. For more traditional homes, explore planters on the more ornate side. Whatever the style of your home, have some fun with planters. Incorporate bold colors, add height to existing greenery, and don't be afraid to go outside your comfort zone.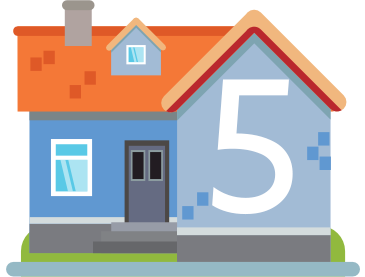 GIVE IT A WASH...
Fresh paint? Who needs it! Sometimes a good power wash to the facade of your home will leave it looking brand new. I make it a point to power was the facade of my home every six months. Having a set washing routine not only keeps your home looking crisp and clean but, also helps to maintain the integrity of the paint and color.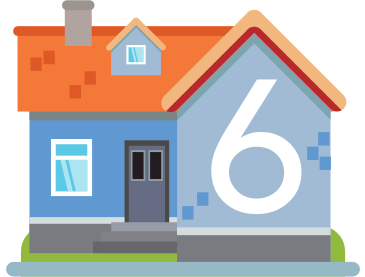 AND DON'T FORGET THE DRIVEWAY
Or sidewalk, or porch, or pathway... You get the point! Attractive sub appeal is just as important as anything else you do in order to create some impressive curb appeal. Power washing these spaces can truly take your curb appeal to the next level!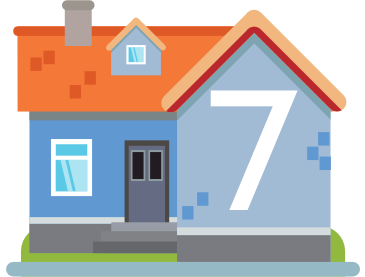 LASTLY, FRESHEN UP THAT FRONT DOOR
A pet peeve of mine when it comes to exterior maintenance of a home? An impeccably maintained front yard and a front door that looks like it's well, been through some things… THE FOCAL POINT OF A HOME IS THE FRONT DOOR! If your front door has seen better days, apply a fresh coat of paint! Want to shoot for something new and fresh, consider a bold color that compliments the facade of your home! Have a stained wood door that's a bit blah? Give it a light sanding and some fresh stain! Whatever you choose, each of these options are cheap and easy solutions to bringing life back too your front door and creating some major curb appeal!