A luxury housing project is rising on a 140-acre canyon in Bee Cave!
Posted by Chyles Capuz on Wednesday, October 25, 2023 at 10:12:53 AM
By Chyles Capuz / October 25, 2023
Comment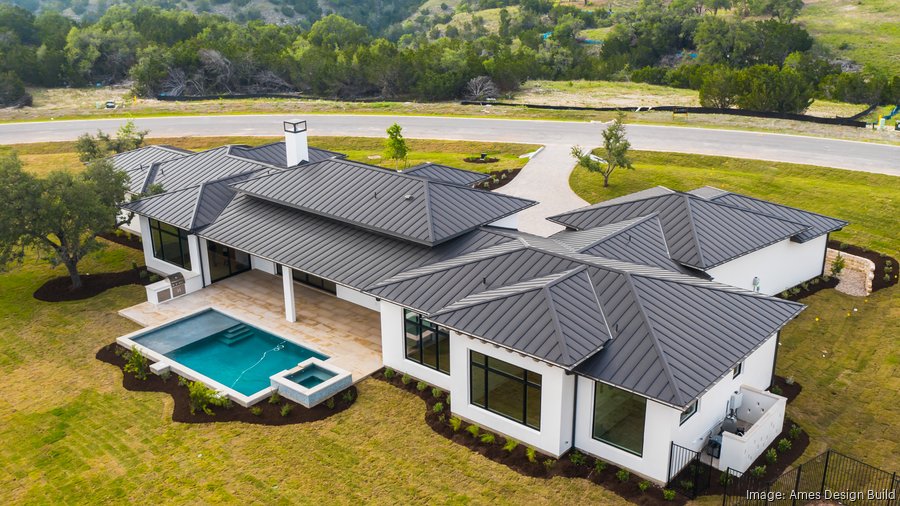 A prestigious housing development is underway on a 140-acre canyon in Bee Cave, boasting unparalleled Hill Country vistas. This project, named Madrone Canyon, is spearheaded by Ames Design Build LLC and will encompass over 100 residences. Brett Ames, the owner of Ames Design Build and the founder and managing principal of Inspire Development, responsible for the $2 billion mixed-use Pearson Ranch development in southern Williamson County, is at the helm.
Madrone Canyon will offer a combination of customized and pre-designed homes, with lot prices starting at the high $400,000 range. The homes are expected to range from $3 million to over $5 million, as revealed in an announcement made on October 10. This development will further augment the number of high-end homes in a ZIP code that is already among the most affluent in the region.
These residences will be situated on 140 acres to the south of State Highway 71. In total, 110 homes will be constructed on generously sized lots, some spanning up to an acre. The homes will vary in size, ranging from approximately 4,500 to 6,500 square feet. In addition, there are a few custom homes in progress that are projected to be around 7,000 square feet in size.
The 78669 ZIP code, home to Madrone Canyon, ranked 18th out of 85 on ABJ's most recent list of the wealthiest Austin-area ZIP codes. Based on data from 2021, the median household income there was $110,573, and the median value of owner-occupied homes was $460,100.
Construction of Madrone Canyon's roads commenced in late 2021 and concluded in April. Some of the homes began construction even before the roadwork was finished. Despite many of the development's homes still under construction, at least four families have already moved in.
Aside from Ames Design Build, Sendero Homes and Eppright Homes are also involved in the construction of homes in Madrone Canyon. Ames will be responsible for building on 45 lots, Sendero on 33, and Eppright on 32.
The sale of Madrone Canyon homes is being managed by Micah VanDover, a realtor with Kuper Sotheby's International Realty.
Madrone Canyon is not the sole upscale housing development in the metropolitan area. Houston-based Unicus Developments is erecting its Five development on a 5.5-acre site south of West Lake Hills, where homes start at $12.5 million. In Central Austin's Brentwood neighborhood, co-developers Cascade Homes and Urbane Roost are working on an eight-home infill luxury project, and the first phase of construction for the expansive 2,200-acre Thomas Ranch near Spicewood is underway.
In the previous year, the Austin metro area became Texas' second-largest luxury real estate market, with 3,564 homes sold for $1 million or more, according to data from Texas Realtors. Dallas-Fort Worth was the only region with more million-dollar home sales, registering 4,689 in 2022. To provide context, the median home sale price in the city of Austin in August was $541,000, as per data from the Austin Board of Realtors.
Furthermore, there is a new real estate agency in town with a significant focus on the luxury market. Christie's International Real Estate, linked to the renowned auction house, has facilitated approximately $500 billion in transactions over the past five years. The agency will make its debut in Austin later this fall, under the ownership and management of Jerry Mooty Jr., with the backing of the Jerry Jones family, the owners of the Dallas Cowboys. Jerry Mooty Jr. also owns Christie's offices in Dallas and Frisco.
Source from: https://www.bizjournals.com/austin/news/2023/10/23/madrone-canyon-new-austin-neighborhood.html?cx_testId=40&cx_testVariant=cx_21&cx_artPos=5#cxrecs_s