May 2023 Offers Golden Opportunities for Buyers and Sellers
Posted by Chyles Capuz on Friday, June 23, 2023 at 11:10 AM
By Chyles Capuz / June 23, 2023
Comment
" Last month's housing market activity demonstrates not only a stable market, but one where optimism for the months ahead continues to grow. "- Ashley Jackson 2023 ABoR & ACTRIS President
May 2023 was filled with opportunities for both Sellers and Buyers across the Austin-Round Rock MSA. The housing inventory grew 2.2 months to 3.4 months of inventory while active listings soared 118.9% to 8,690. An ideal indication that this market is favorable for both Buyers and Sellers.
Nationally, from May 2022 to May 2023 showed a decline in homeowners purchasing power. This is due to a rise in mortgage rates by an estimated 8% to 9%. However, in Austin, the moderation in home prices helped mitigate the decline in purchasing power. Hence, having a decline in monthly mortgage payments by an estimate of 3% to 4%.
According to Dr. Clare Losey, housing economist for ABoR, on the status of home purchasing power in the Austin market: The sellers are pricing their homes more accurately and buyers are more responsive to those prices. Based on last month's figure wherein homes were sold for 94% of their original list price.
Below is an infographic in May 2023 statistics for Austin-Round Rock MSA: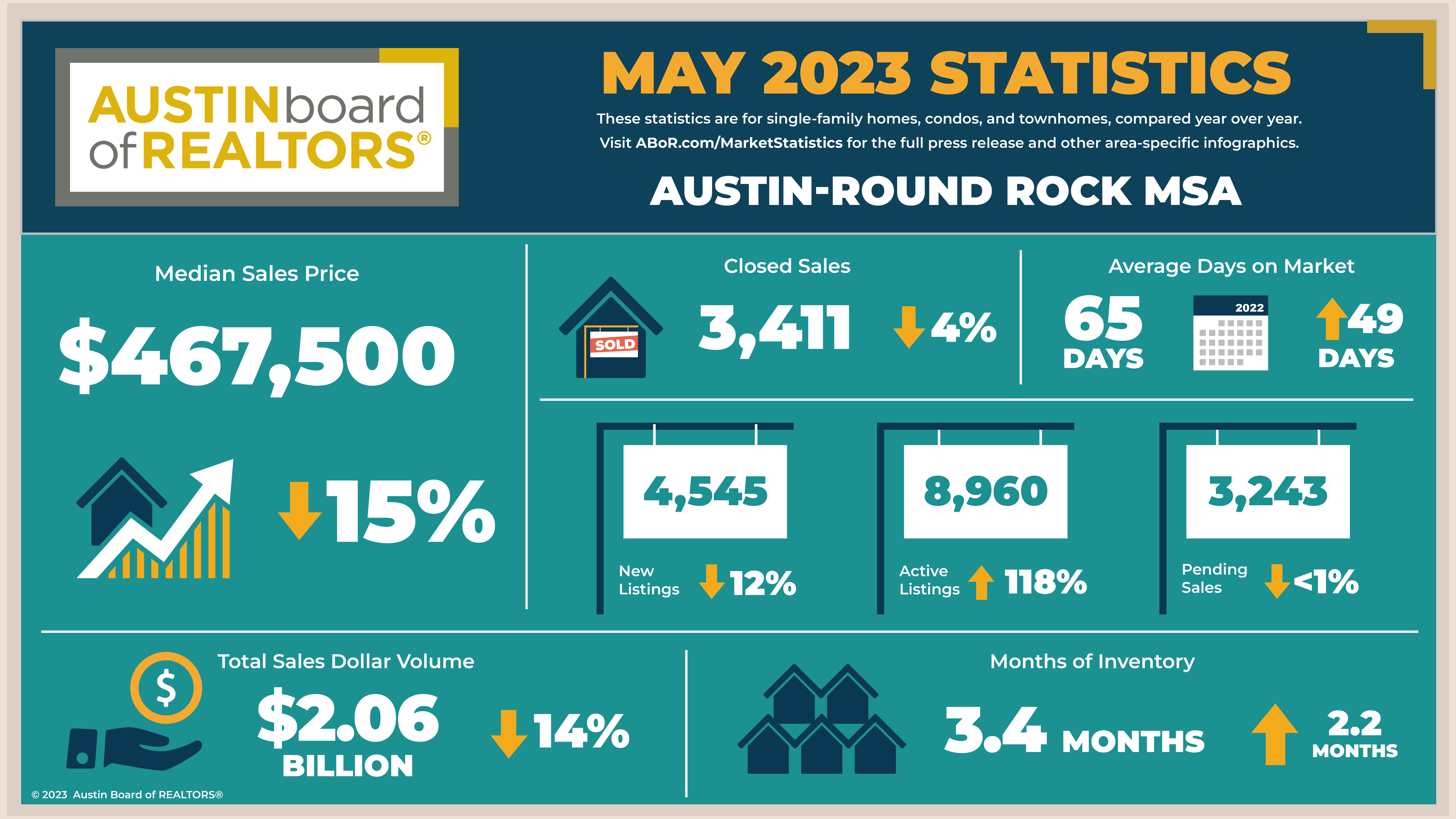 Austin Board of Realtors® (2023). Central Texas Housing Market Report