September 2023 Statistics
Posted by Chyles Capuz on Wednesday, October 25, 2023 at 10:40:02 AM
By Chyles Capuz / October 25, 2023
Comment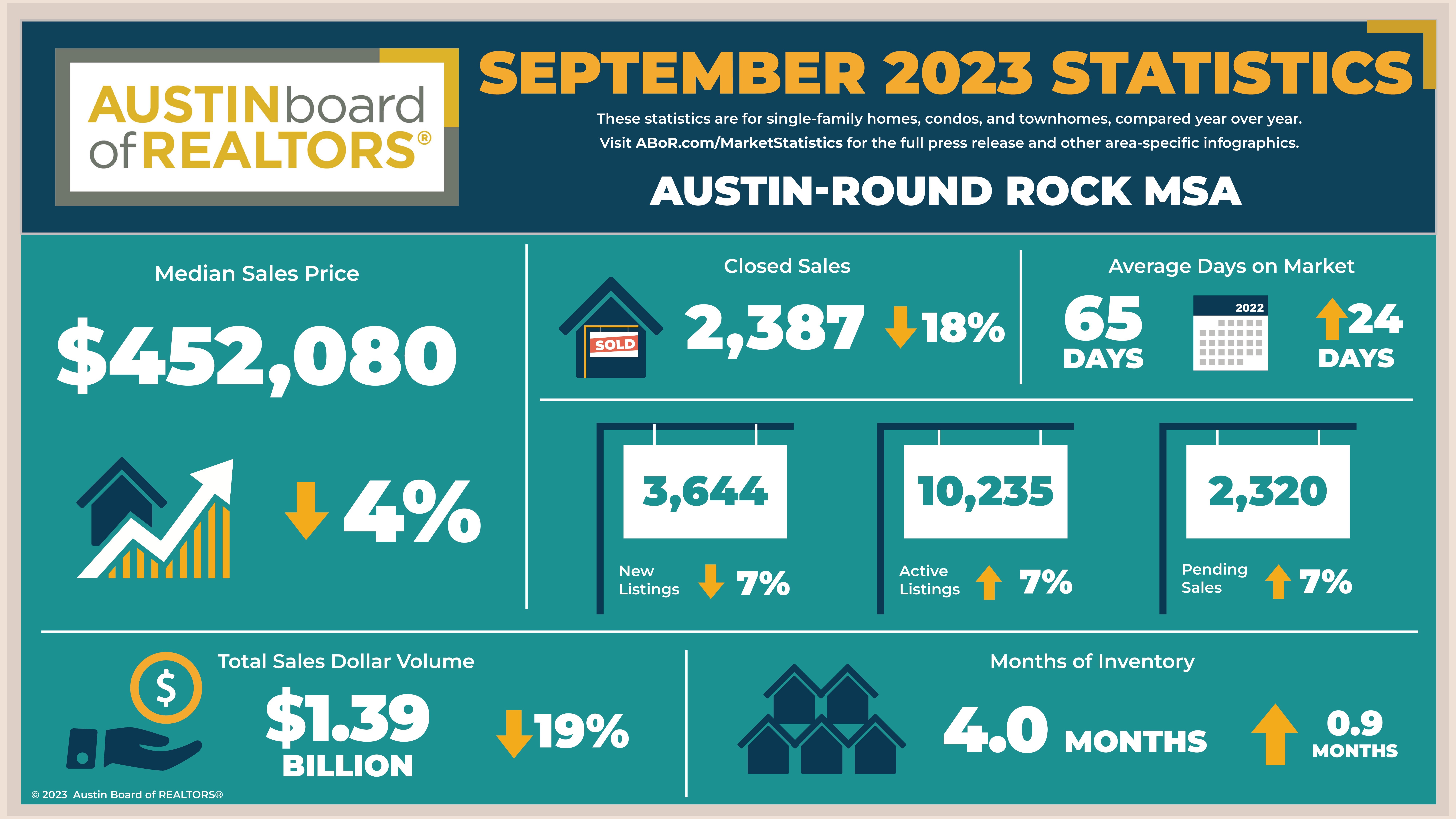 Ashley Jackson, the ABoR president, advises Central Texans to be strategic in this changing market. Buyers can get pre-qualified, and sellers should enhance their homes for better results.
In September, total sales fell by 19.8% to $1,390,205,344. Homes stayed on the market for an average of 65 days, with new listings down by 7.0% to 3,644 and active listings up by 7.8% to 10,235. Pending listings increased by 7.7% to 2,320, but residential sales in MSA fell by 18.2%.
Clare Losey, ABoR's housing economist, highlights a shortage of affordable housing, along with a drop in closed sales, likely due to rising interest rates and a seller-market mismatch. REALTORS® provide valuable expertise and insights for both buyers and sellers in this challenging market.
Source: https://www.abor.com/news-center/market-stats